www.rupalihomeopathy.com1
Dr. Rupali is specialized in treating case of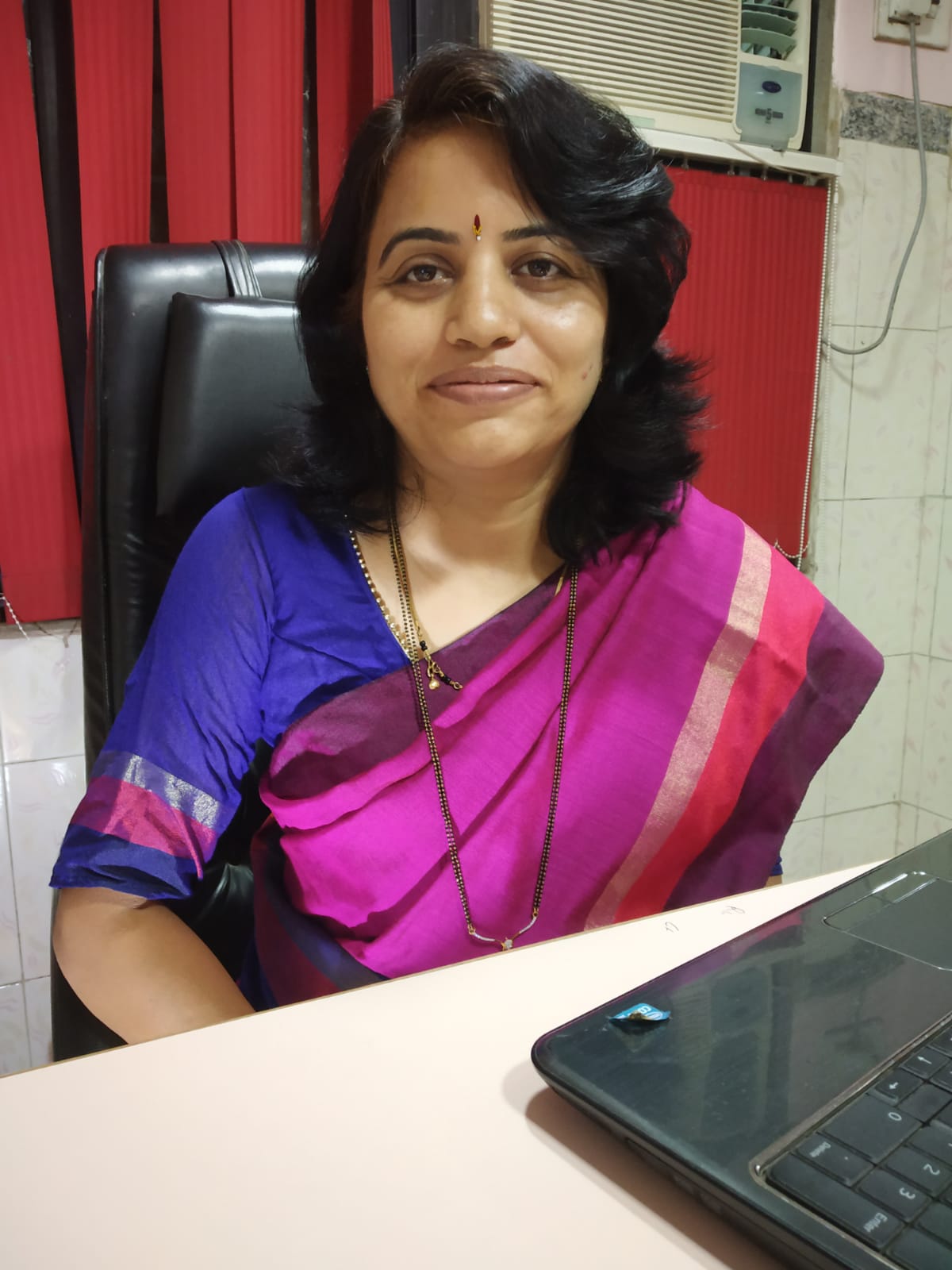 Dr.Rupali Mendhe is a leading Homeopath in Airoli, Navi Mumbai, with 20 years of experience in this field. She provides Homoeopathic treatment for all ages and stages in life. She is specialised in treating cases of anxiety disorders, depression ,Psychiatric problem, Post-Traumatic Stress Disorder (PTSD), allergies, auto-immune complaints like multiple sclerosis, scleroderma, severe urticaria, rheumatoid arthritis, hormonal complaints like polycystic ovary syndrome (PCOS), diabetes, behavioral issues in children, Child Immunity, Migraine, Panic disorder, Infertility, asthma, thyroid disorders, Psoriasis, Eczema, Skin Allergy, kidney stones and other medical conditions.
Anxiety Disorders , including panic disorder, Obsessive Compulsive Disorder(OCD),Post traumatic stress disorder and phobias
Depression , bipolar disorder and other mood disorders
Eating disorders
Personality disorders
Psychotic disorders including Schizophrenia
Neuropsychiatric Disorders.
Migraine
Thyroid  disorders
PCOD (Polycystic Ovarian Disease)
Urinary tract infection
Ovarian Cyst
Premenstrual Syndrome
Dysmenorrhoea (Painful periods)
Menstrual irregularities
Metrorrhagia
Menorrhagia(Heavy menses)
Amenorrhea (Absence of menses)
Menopause issues
Infertility
Sexual disorders
Vaginal infections
Leucorrhoea
Endometriosis
Ovarian Tumors
Galactorrhea
Genitourinary infections
Cervical infections
Pemphigus vulgaris
Breast complaints
Pregnancy related
Fibroids
Hormone Imbalance
Chickenpox
Poor Weight gain
Dentitional problems
Colic
Behavioural Problems
Exam phobia
Psychological illness
Anxiety disorders in children
Constipation
Anaemia
Indigestion
Diarrhoea
Dysentry
Allergies 
Tonsillitis
URTI(upper respiratory tract infection)
Adenoids
ADHD
Cold, Cough, fever
Bedwetting
Immunity related disorders
Worms
Urinary tract infection in children
Loss/decreased appetite
Constipation
Chronic cold, cough
Bronchial asthma
Acute Bronchitis
Allergic Rhinitis
Tonsillitis
Chronic obstructive pulmonary disease(COPD)
Common cold
Sinusitis
Laryngitis
Pharyngitis
Gastro-Intestinal Problems
Acidity
Indigestion
Constipation
Irritable Bowel Syndrome
Gastritis
Diarrhoea
Jaundice
Ulcers
Gastroesophageal reflux disease(GERD)
Gastro-oesophageal reflux disease (GORD)
Duo denal ulcers
Piles
Acute abdominal pain
Gastric ulcers
Fissure
Ulcerative colitis
Food poisoning
Flatulence
Rhumatic/Joint and Movement treatment
Rheumatoid arthritis
Osteo arthritis
Spondylosis
Sciatica
Frozon Shoulder
Gout
Cervical Spondylitis
Fracture(Healing of old fractures)
Chronic back aches
Old accident pain
Calcanel spur
Carpal tunnel syndrome
Multiple sclerosis
Muscular dystrophy
Acne/Pimples
Corn
Eczema
Psoriasis
Lichen Planus
Urticaria
Pityriasis Rosea
Melasma
Hyperpigmentation
Dark Circles
Warts
Herpes zoster
Ringworm and other fungal infections
Moles
Folliculitis
Vitiligo
Contact dermatitis
Anxiety disorders
Generalised anxiety disorder
Social anxiety disorder
Agorophobia
Specific phobias
Panic disorders
Trauma & stressor related disorders
Past traumatic stress disorder
Acute stress disorder
Obsessive Compulsive Disorder(OCD)
Psychotic disorders (such as Schizophrenia)
Personality disorders
Mood disorders (such as depression)
Somatic symptom & related disorders
Somatic symptom disorder
Illness anxiety disorder
Conversion disorder
Sleep wave disorders
Narcolepsy
Insomnia
Disruptive, Impulse-control & conduct disorders
Eating disorders
Hair loss
Alopecia
Premature greying of hair
Split ends
Dandruff (Dry, Sticky)
Patchy hair loss
Unwanted hair growth
Diabetes
Aplastic anemia
Kidney stone
High blood pressure
Nasal polyps
Hepatitis
Pancreatitis
Fatty lever
Liver cirrhosis
Chronic liver disease
Varicose veins
Cholecystitis
Calculous cholecystitis
Chronic fatigue syndrome
Fever
Abscess
Conjunctivitis
Epilepsy
Erectile dysfunction
Peptic ulcer disease
Allergies
For any inquiries please email
Sahajeevan Apartment, AL-4/1/3, Mulund - Airoli Rd, Near Criti care Hospital, Sector 16, Airoli, Navi Mumbai, Maharashtra 400708